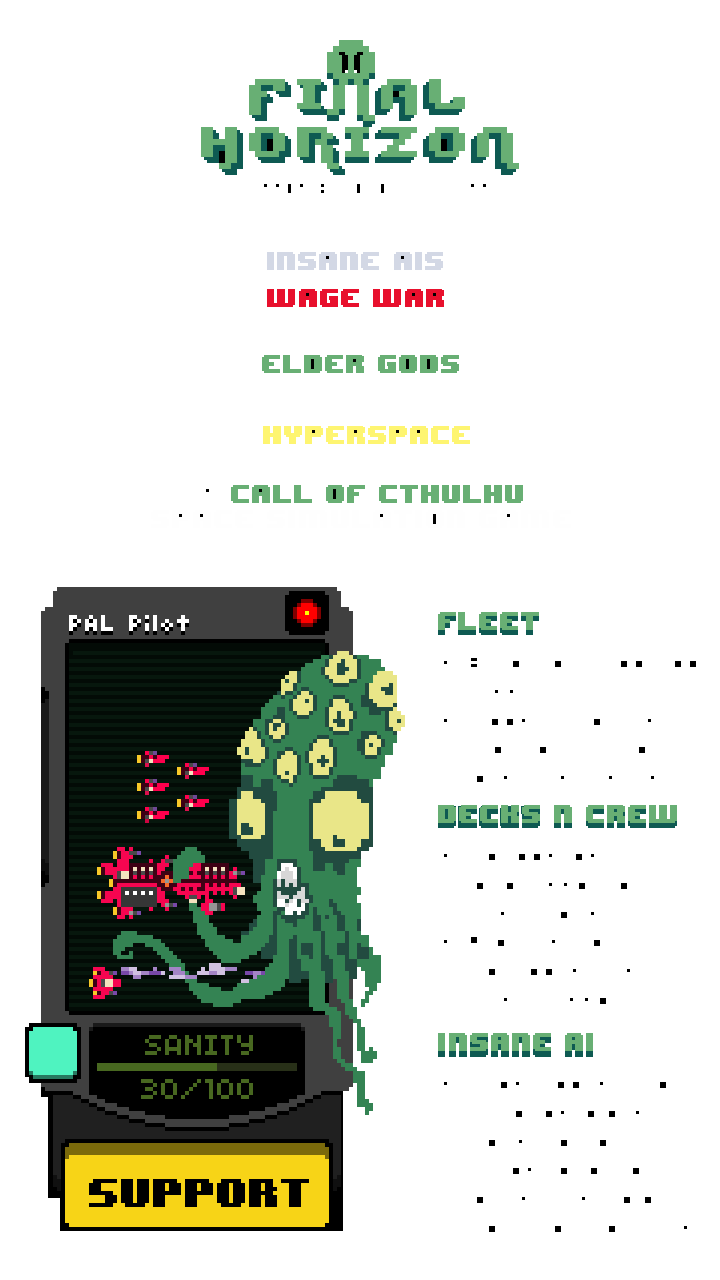 Final Horizon
A downloadable game for Windows
Status: This game is under development.
The game is currently under development. You can help support my development efforts and receive early access to the game when it's ready for play testing and beta release.
Support this Game
Get exclusive access to this game by claiming while quantities last.
---
Supporting this game will grant you access to supporter only content. You can contract me on twitter @alanodea
You will get access to the following files:
Direct communication with me throughout development.
Comments
Log in with itch.io to leave a comment.
Looks and sounds really neat!
how does one download it?
You cant. It's not finished. I am only developing the game. You can support my development efforts or you can wait until the game is ready. I'll let you know when the game is progressed enough to playtest and then play properly. As a supporter don't worry you'll get the game for free and all updates for ever. The game has no set development deadline. It will be ready when it is ready (which means when I am happy with the gameplay and quality) but expect it to take a long time it's a complicated game and it's only me and another developer working on it. I hope this answers your question but please let me know if you have other questions and I'll answer them.

Thanks Alan.
That artwork looks amazing! This game sounds like a lot of potential, i hope we get to see something soon!